Posted by: OVERKILL
Savage FCP-K in .308 -
02/13/14
08:45 AM
There's another "good deal" at the local gun shop. ARG! It's a Savage FCP-K in .308 with the same scope I already have (Bushnell Elite 6500 M-Fine). Also comes with the Caldwell bipod...etc. Similar setup to my .223 except no strap and it is black not digital camo.
Gun is gorgeous and in mint condition. Same price as my .223, $1195.00.
I did some googling and found absolutely stellar reviews for it. Looks like it compares well to the Remington 700 5R Milspec I was considering.......
This is not a picture of the actual gun, but gives an idea as to what it looks like: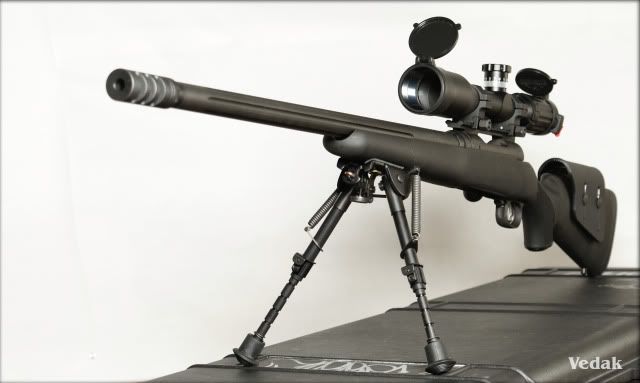 Anybody have experience with this rifle that goes against what the reviews have said? As the reviews make it seem like I'd be stupid not to pick it up