So if you buy 5 quarts of Mobil 1 from an approved Napa store you can submit to receive a free diagnostic tool valued at $59.99. There is no information on the diagnostic tool and I am wondering if it is something like an Autel AP100? What is depicted on the webpages for this promotion, on both Mobil's and Napa's websites, does not look like an Autel AP100 but it would fit in that price range and Napa does carry the device.
Any thoughts? Has anyone submitted for this promotion?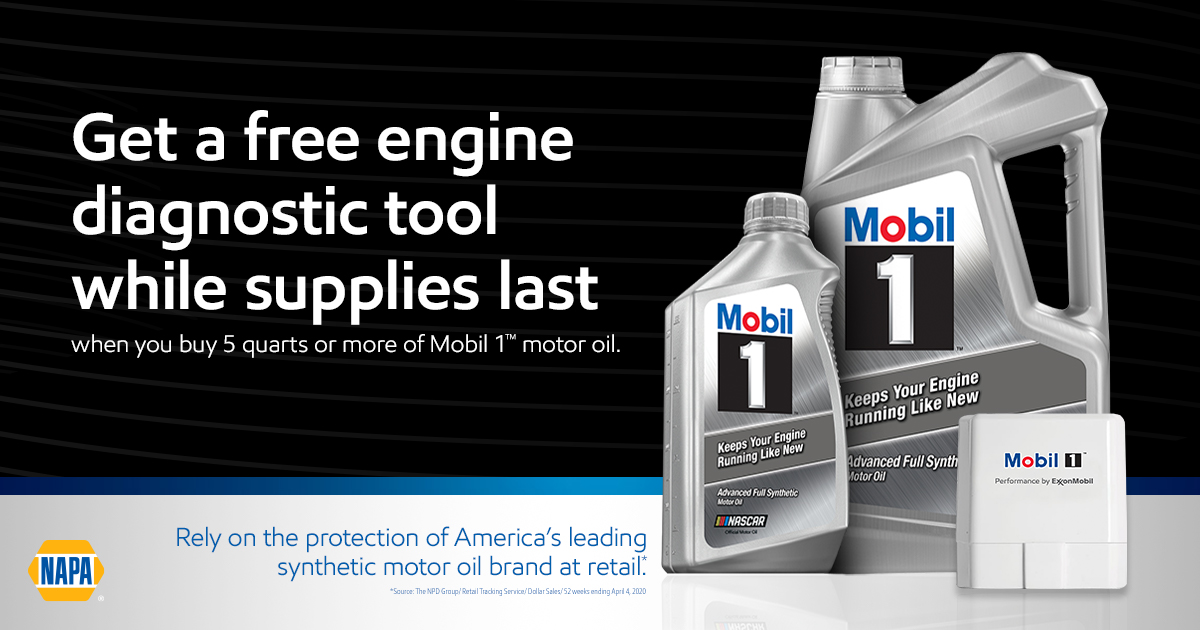 Get a free engine diagnostic tool when you buy 5 quarts of Mobil 1™ engine oil at NAPA Auto Parts stores from July 1 to July 31, 2020.
www.mobil.com