Quote:
Draymond Green is in danger of being suspended for game 4 of the Western Conference Finals after
he landed a kick straight to the groin of Thunder big man Steven Adams
midway through Oklahoma City's 133-105 Game 3 victory. Green and Adams have scrapped throughout the series; after
game 2, during which Adams also took a shot to the groin from Green
, Adams said Green had reached "peak annoying-ness." But Adams is now undoubtedly reconsidering his previous claim.
Quote:
Here's the play in question from Sunday night. As Green drove to the basket, Adams fouled him under the rim. Coming down from the shot attempt, as Green looked to be selling the foul to the refs, he caught Adams between the legs with a kick. Many watching, however, felt that Green's kick was clearly intentional, though maybe not to the exact spot where it landed. On SportsCenter after the game, Brendan Haywood said he thought Green meant to kick Adams, and he called for Green to be suspended.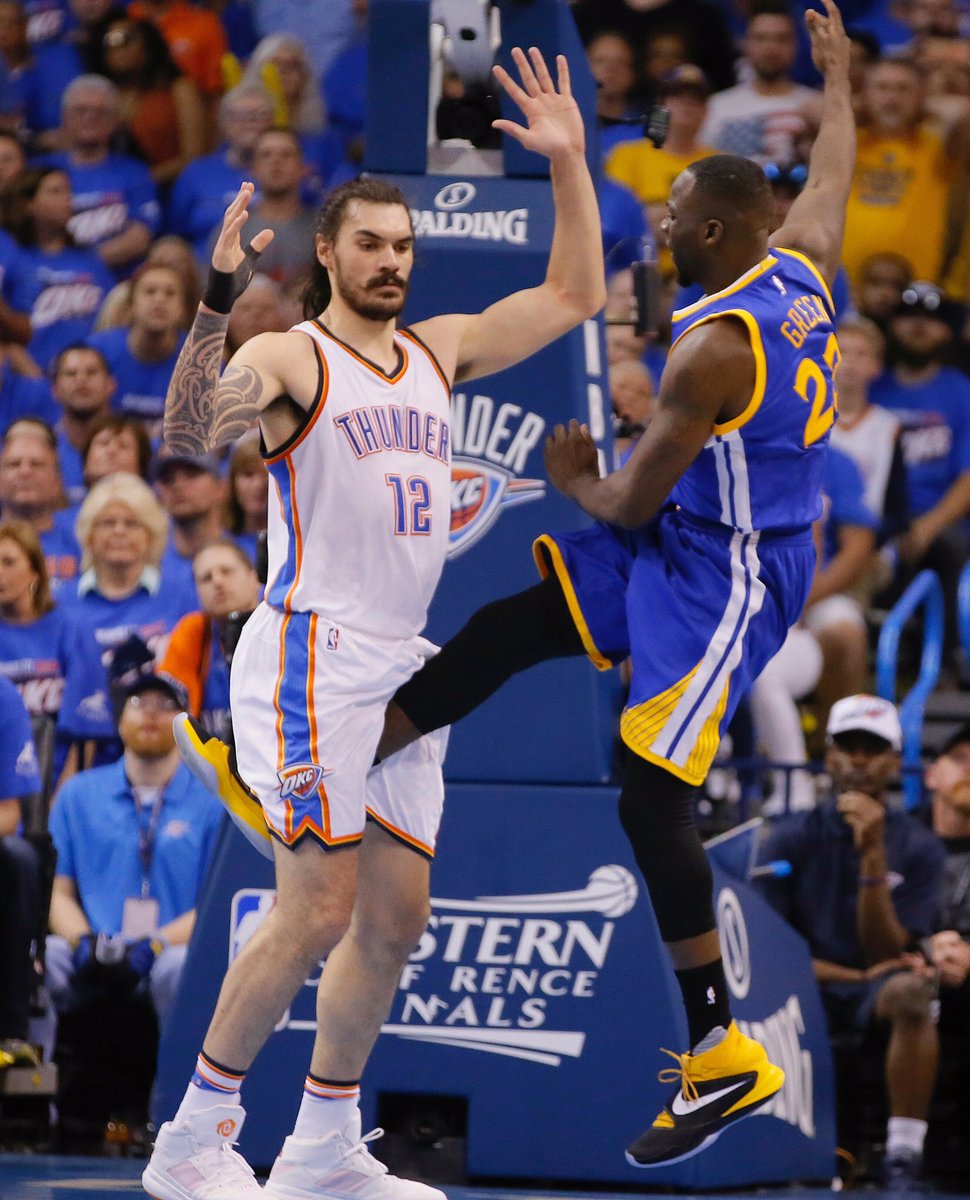 Two games in a row Draymond Green kick straight to the groin of Steven Adams, coincidence ? Probably not.